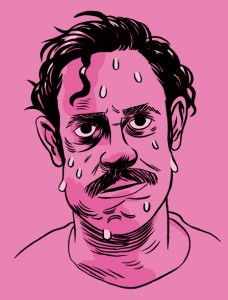 I'm Jules Bentley, a New Orleans writer. My work, much of it grounded in anti-capitalist analysis, has appeared in print in Slingshot, The Gambit, Antigravity– all of which I've written cover stories for– Vice Magazine and The Raging Pelican. I had a book-review column in the Brooklyn Paper where I reviewed the output of Brooklyn's independent publishers.
I've also contributed journalism and analysis to the book Nuevo activismo negro: Lectura y estrategias contra el racismo en Estados Unidos and an essay to New Orleans: The Underground Guide.
My work has been in many online publications, including Mask Magazine, Vice Sports, Plenitude, The Lens and Eater.
If you'd like to read some of these pieces and learn more about my other work, please visit my recently revamped portfolio website, julesbentley.com
You're also welcome to follow the existentially punishing picaresque that is my Twitter.